The dog kennel's exclusive accommodation of four-legged friends does not represent a species-appropriate attitude. Nevertheless, a kennel can be a helpful addition if you have to leave your dog at home alone for a short time from time to time.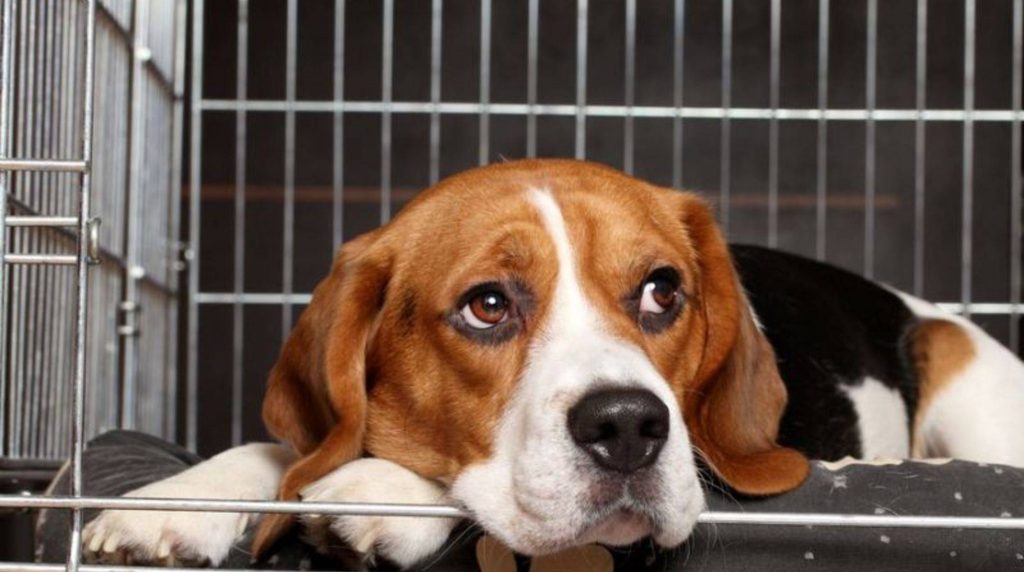 The dog kennel can become an acceptable retreat for your four-legged companion if you consider a few things. Here you will find tips on what you need to consider when it comes to animal welfare when keeping a kennel and how you can make your dog's stay more comfortable.
Dog kennels and animal protection dog ordinance: legal information
The Animal Welfare Dogs Regulations 2001 dictate rules regarding the size of dog premises. The minimum size of kennels depends on the shoulder height of the animal. It is graded in three stages: Dogs up to 50 centimeters must have at least six square meters of space, dogs with a shoulder height of 50 to 65 centimeters are entitled to eight square meters, and all larger dogs must plan ten square meters. Note, however, that these are minimum sizes. The more space you give your four-legged friend, the more comfortable he will feel.
Of course, the accommodation in the kennel does not release you from the obligation to provide the animal with sufficient social contact and activity. In addition, the regulation prescribes an exercise twice a day with a total duration of at least one hour. However, you should not only keep a dog in a kennel. This is not a worthy life for the animal.
This turns the kennel into a safe retreat.
When choosing the location for a dog kennel, make sure that the open side faces against the prevailing wind direction. Alternatively, you can also equip the wind side with a windbreak. The basic rule is: Even if it is raining or snowing, part of the kennel should always remain dry – so a kennel is a must. The animal should also be protected from the midday sun. Ideally, the opening of the dog kennel should be aligned so that your dog can always keep eye contact with the house.
Equip dog kennels: Your dog will be happy about this.
In addition to a sufficiently large, comfortable kennel, your four-legged friend should find comfortable places to sleep in the kennel. A dog basket with a soft pad in the weather-protected area offers him the opportunity to rest comfortably if necessary. In addition, you make your dog's stay more accessible if you give him as many familiar objects as possible, for example, his favorite toy or his cuddly blanket. He should also have access to fresh water and food.
Furthermore, your four-legged friend will be happy if you leave him a part of the garden in the dog kennel or set him up in his small garden there. There he can, for example, dig, sniff around and keep himself busy.