Does a dog have no place in the office? Are you kidding me? Are you serious when you say that! The Banfield Pet Hospital has now presented a study that provides clear reasons why there should be a four-legged friend in every company.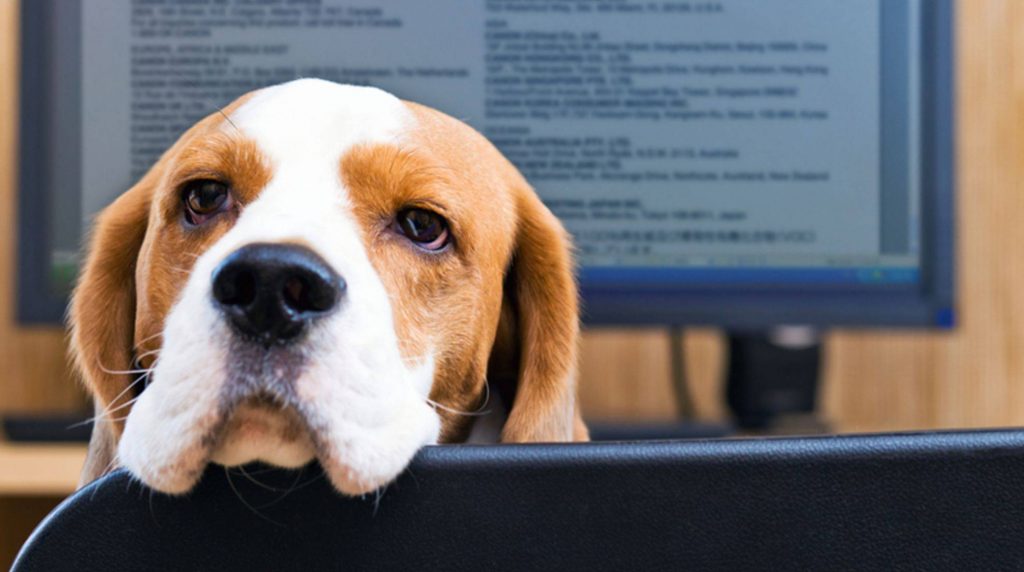 More than 1,000 employees and 200 HR managers from US companies took part in a study by Banfield Pet Hospitals examining the impact of dogs on everyday office life. The results of the surveys seem to be pretty straightforward.
Fewer stress thanks to a dog in the office
According to the study, 88 percent of employees and even 91 percent of HR managers said that having a four-legged friend increases morale. The employee stress levels are similar: 86 percent of employees and 92 percent of HR managers feel less stressed when a furry friend keeps them company in the office. HR managers, in particular, also experience themselves as more productive when a dog is present in the office.
Employees are more loyal.
A total of seven out of ten employees in the US study said they felt that having a dog in the office positively impacted internal dynamics and morale in the workplace. Twenty-two percent of those surveyed even said that, as an employee without a dog, they would consider adopting a four-legged friend if the employer allowed the animal to be brought to the workplace. In interviews with prospective employees, HR managers have also noticed that more and more people are being asked about the company's policy on bringing dogs.
Having a dog in the office also promotes a sense of belonging and employee loyalty to the company. In the Banfield Pet Hospital study, 53 percent of employees at pet-free companies said they would be more likely to stay with their employer if their employer allowed dogs to be brought into the office.
Health Effects
Already in older studies – such as the survey of the US CDC (Center for Disease Control and Prevention) – it was pointed out again and again what influence a dog in the office can even have on the health of employees: Accordingly, the presence of a four-legged friend help to lower people's blood pressure and cholesterol levels. Dogs can even alleviate the loneliness felt by some workers. In addition, dogs "force" employees to take short breaks – either take the dog for a walk or scratch the four-legged friend extensively.