When you play with puppies, the little four-legged friends have fun – they also learn for life. It is, therefore, essential to keep young dogs regularly occupied with play. Read here what you should consider when playing together.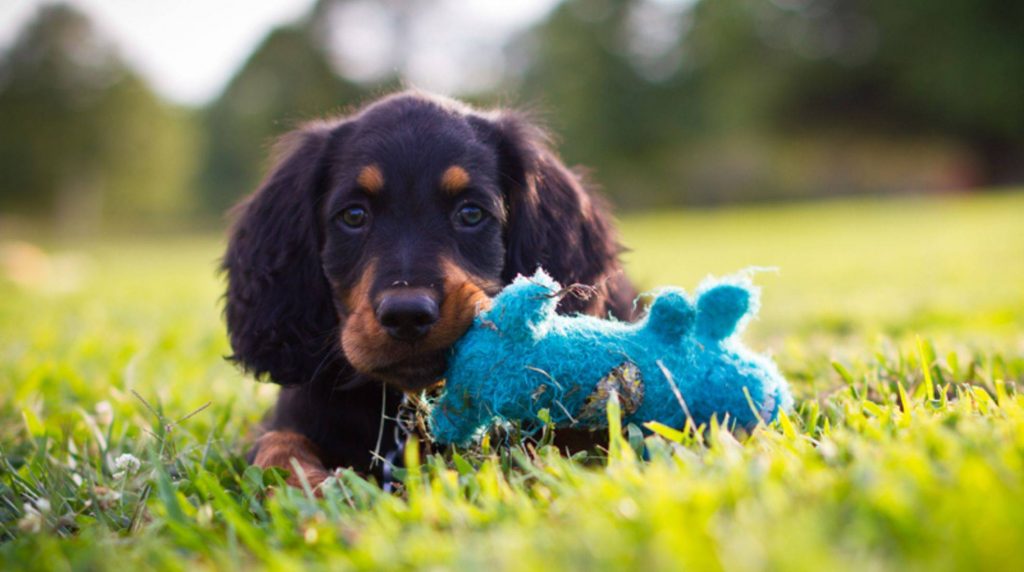 Romping around together, wrestling, and scratching repeatedly: Playing with puppies is fantastic fun for everyone involved. Under no circumstances should dog owners forego the everyday moments together with their four-legged friends. Because the games are entertaining, they are also crucial for developing furry friends.
I was playing with puppies: Fun and educational.
Puppies play because they enjoy it: Like all young animals, they have a pronounced play instinct that needs to be satisfied – so they are very reminiscent of human children. But the joint activities also have a deeper meaning. They are correspondingly crucial for the development of your animal companion: playing helps the puppies on the one hand with socialization and on the other hand with communication. Through playing, they also learn to recognize which dog behavior is okay for the other person, what causes adverse reactions, and which limits the young dogs must not cross. The hunting instinct that many dogs bring with them can also be satisfied quite well through playful situations. Last but not least: The human-dog friendship can also be strengthened excellently through active activities.
Dog games need rules.
Furthermore, one thing is essential when you play with a puppy: The activities need fixed rules that must be followed – by both of you. These rules must be set by you – not by the animal. Also, bet on games where you and your young dog play the leading role and interact intensively accordingly. Therefore, a simple retrieval is not suitable because only the dog plays with a ball. Alternatively, try a fight with your four-legged friend – on all fours, i.e., at eye level. Poke each other, move toward the dog, back away, etc. Is your pup overdoing his attacks? Pause the game briefly to teach him which actions are undesirable. No matter which game you choose, it is essential that the puppy enjoys it and is enthusiastic about it.